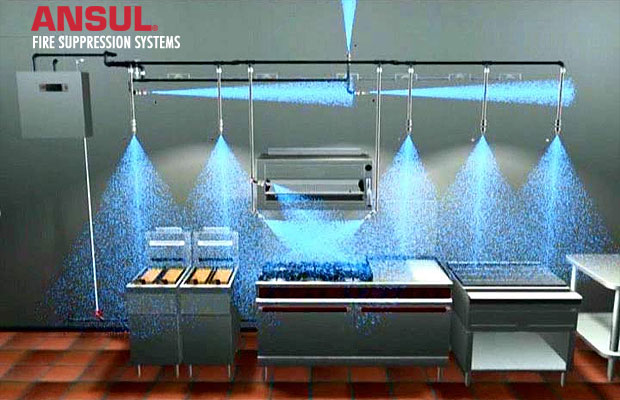 ANSUL: State-of-the-art in restaurant fire protection.
The high quality Ansul R-102 Wet Chemical Restaurant Fire Suppression System is the preferred choice of:
Architects designing kitchens
Restaurateurs who own & operate kitchens
Insurance underwriters who provide coverage
Fire Inspectors who enforce the codes
Ansul R-102 systems detect and suppress fires with or without someone present – 24 hours a day.
Columbus Fire & Safety is the only ANSUL authorized dealer in the area.